Events
The ELA Institute invites you to take your managerial skills to the next level. The ELA Institute presents an educational program leading to a certificate of completion in Building Operations for managers with total responsibility for multi-facilities, as well as those with single facility responsibility.
read more >>
This program has been designed by industry educators and practitioners, associated with the Electric League of Arizona's education department and the Arizona Heat Pump Council. Upon completion of this 16 week 2 nights a week program, successful students will receive a Certificate of Completion and Master Facility Maintenance Technician Patches. (A "C" average or better is required for successful completion.)
read more >>
This full-day class will cover an overview of NFPA 70E including: Arc Flash & Arc Blast Hazards, Flash Protection & approach boundaries, Hazard Risk Categories & selection of appropriate PPE. Lockout Tagout procedures, general Electrical Safety related to electricity in Commercial and Industrial facilities. Recommended Safety practices and OSHA Codes.
read more >>
Professional Development
Visit EDU.ELAZ.ORG to register for courses online. It is enviromentally friendly. It is secure. Register, withdraw, or make payments for a class anytime and anywhere.
What we do
This is APS' referral and marketing program designed to help businesses grow their customer reach while providing outstanding HVAC services.
Join the team of energy and electrical companies who are united with ELA to better their trade industries.
Arizona Heat Pump Council has provided quality HVAC education since 1985 and has qualified numerous technicians, managers, and business owners through specialized training programs.
We provide electrical courses to meet the current industry demands in any residential, commercial, or industrial facility for career enhancement and college credit.
We offer full certificate programs and one-day seminars designed for facility management professionals to take their skills to the next level.
This is our premier HVACR publication dedicated to offering local coverage of people, events, and places in the Arizona and southwest community.
Search through a comprehensive list of electrical products and find the Arizona and Las Vegas certified manufacturers' representatives.
This is our premier electrical publication dedicated to offering local coverage of people, events, and places in the Arizona and southwest community.
Who we are
The ELA mission is to enhance the effectiveness of its membership in promoting the efficient use of electrical energy products and related services.
Learn more >>
Community Cooperation
We have a longstanding commitment to our contractors, the energy community, and its customers in providing the best services, programs, and educational opportunities for success and mutual satisfaction.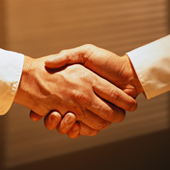 Our trade affiliations are a vital part of ensuring that the interests of the Arizona energy industry and their customers are protected and their benefits are enhanced.